Understanding ketosis
Approximately 75% of disease in dairy cows typically happens in the first month after calving
1
, with around half of dairy cows experiencing some sort of disease during the transition period
2,3
. Therefore improving transition management and minimising the effect of immune suppression, hypocalcemia and negative energy balance provides a large opportunity to decrease disease and increase the welfare and productivity of the herd.

Negative energy balance occurs around calving due to the gap formed by reduced intake in feed at a time when demand for energy for late foetal growth and milk production rapidly increases. When this becomes excessive, e.g. where an animal has more marked decrease in intake due to lameness, sickness, being over conditioned, twin bearing, inadequate water or feed access, constant social disruption, etc. they are at risk of getting ketosis, ketones building up in blood, milk and urine. This is as a result of breaking down their body fat to fill this widened energy gap. In excess these ketones have negative consequences with respect to fertility, health and production.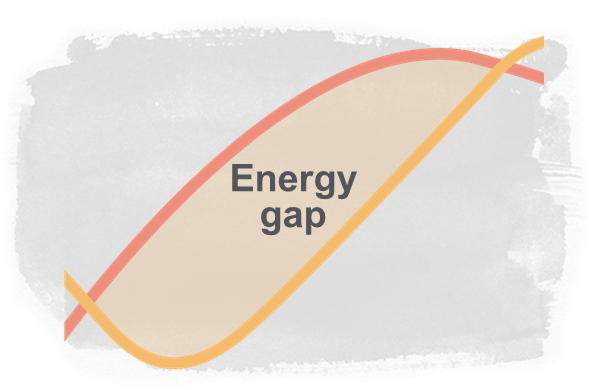 Consequences of ketosis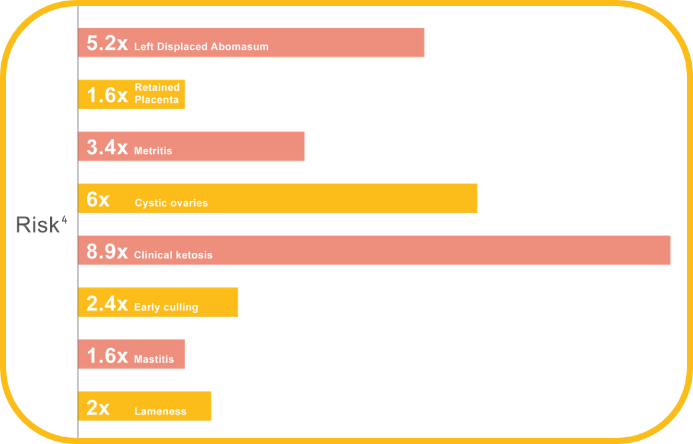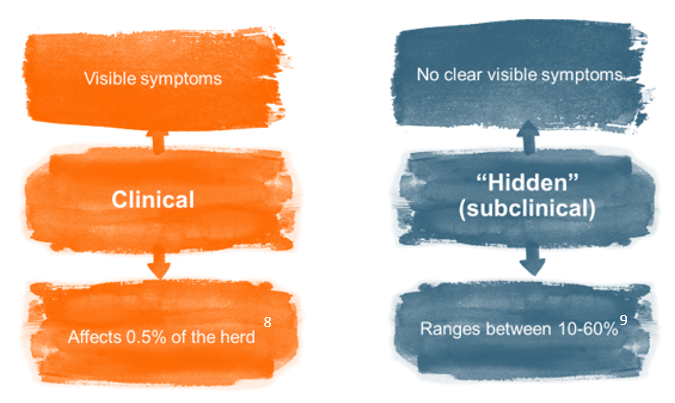 When thinking of ketosis often what springs to mind are the pear drop smell, milk drop, supressed appetite and poor rumen fill. However, these are indicators of clinical ketosis and are the tip of the iceberg.
There will be many other cows with high ketone levels which will affect their health and performance and show no clinical signs – this is known as hidden or subclinical ketosis.
Hidden ketosis has been described by one nutritionist, Hefin Richards of Rumenation Nutrition Consultancy, as "like driving with the handbrake on. Everything else you do will have limited return, as cows will not be able to reach their potential."
Identifying cows at risk of ketosis
Problems with transition cows usually manifest in the month immediately after calving. However, multiple factors can contribute, and many of the important precipitating factors start prior to calving, ie. in the dry cows. Find out more on how to identify the cows at risk of ketosis
here
.