Fasinex™ 240
Contains triclabendazole, the only active ingredient to kill all 3 stages of liver fluke down to two weeks of age (early immature) in cattle.
Ideal housing dose for cattle - recommended for use two weeks after housing.
Approved for use in dairy cows in the dry period.
Concentrated low volume formula for ease of administration.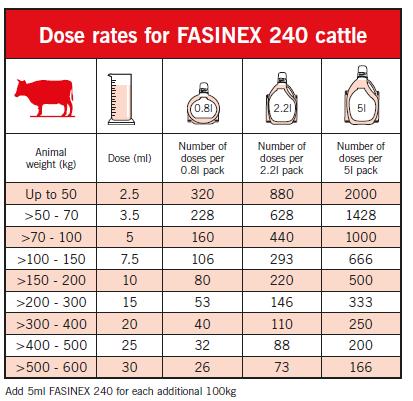 Click here for information on Combinex™ Cattle
PM-UK-19-0844