Flukiver™
Contains Closantel.
Active against immature and adult liver fluke.
For the control of chronic and sub-acute fascioliasis in sheep and lambs.
Kills Triclabendazole resistant liver fluke1.
Also controls

Oestrus ovis

(Sheep Nasal Bot Fly) and inhibited, immature and adult stages of

Haemonchus contortus

(Barber Pole worm) including

benzimidazole

resistant strains.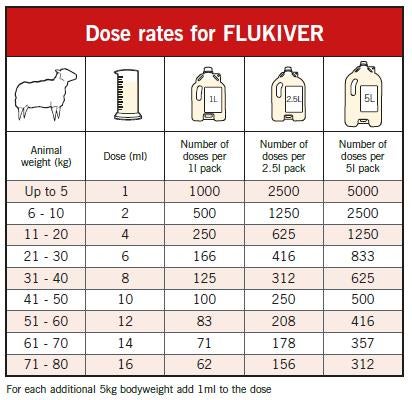 Click here for information on Fasinex™ 5%
Click here for information on Fasimec™ Duo
Click here for information on Combinex™ Sheep
Click here for information on Supaverm™
Click here for information on Rycoben™
PM-UK-19-0844