Neporex™ 50SP
Neporex™ is an insecticide for professional use against nuisance flies and biting flies in animal housing and landfill sites including waste management sites.
A high concentrate, water-soluble powder, Neporex™ 50SP is an ideal starting treatment when houseflies begin to breed.
One treatment is ample to prevent housefly breeding in a 10cm depth of manure. Re-treatment intervals will depend on influx of flies from outside and whether an adulticide is used to control flies at the time of Neporex™ application. If Neporex™ is used on its own and the housefly population is heavy, a second application may be necessary 2-3weeks later, otherwise re-treat with Neporex™ 50SP before the housefly level reaches nuisance levels again. Monitoring manure for maggot activity provides an early indication of this.
Neporex™ is applied only to fly breeding sites. It is not applied to fly resting sites (walls, ceilings etc.) as it has no effect on adult flies.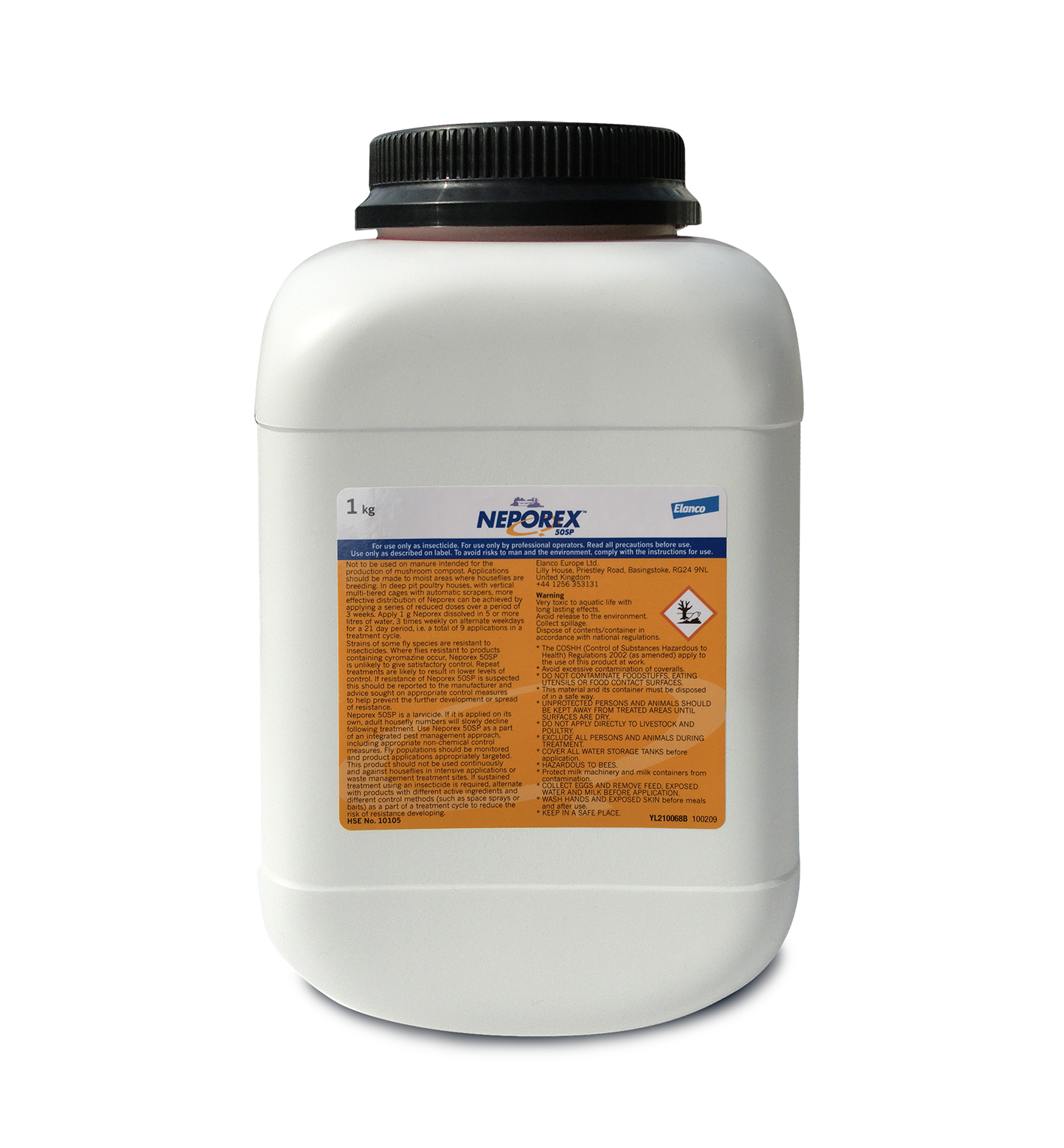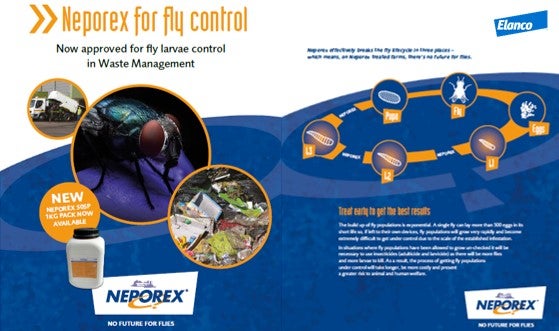 NEPOREX BROCHURE
Explains how Neporex targets fly larvae to break the housefly lifecycle and treat fly problems at source