Supaverm™ for Worms and Liver Fluke in Sheep
A combination flukicide and wormer to be used when it's necessary to treat liver fluke and GI worms at the same time.
Contains Closantel.
Active against immature and adult liver fluke.
For the control of chronic and sub-acute fascioliasis.
Kills Triclabendazole resistant liver fluke1.
Plus Mebendazole a 1-BZ class wormer.
Controls gastrointestinal roundworms, lungworms, tapeworms and nasal bot.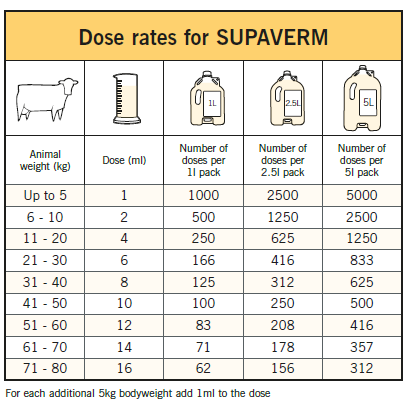 Click here for information on Fasinex™ 5%
Click here for information on Fasimec™ Duo
Click here for information on Combinex™ Sheep
Click here for information on Supaverm™
Click here for information on Rycoben™