The Resource Hub is a source of information on key parasite challenges and management strategies, including our popular 'Parasite Matters' newsletters, bite-size Parasite Alerts and webinars in collaboration with leading industry organisations.
Parasite Matters Newsletters
Quarterly bulletin on parasite challenges and advice on where to find more information.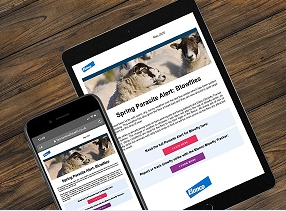 Parasite Alerts
Bite-size parasite alerts and information as the season unfolds.