IGRs should only be applied to clean sheep. When applying CLiK EXTRA™, CLiK™ or CLiKZiN™, it is recommended to use either a CLiK™ or CLiKZiN™ applicator gun and apply the product using the 4-stroke method (see diagram below), taking care to apply down the midline of the back and overlapping each stroke to allow the Fleecebind™ formulation to spread evenly over the fleece and bind to give full fleece protection. This ensures an accurate spread of the product.
Until the product has bound into the fleece, care must be taken to prevent animals from rubbing and removing the product, as this will almost certainly reduce the duration of protection.
Always calibrate your applicator gun before use. Apply the total required dose one quarter at a time from:
mid-shoulder to middle of back
middle of back to top of tail
one side of tail to crutch
other side of tail to crutch
Best results will be achieved by holding the gun approximately 45cm from the sheep during application.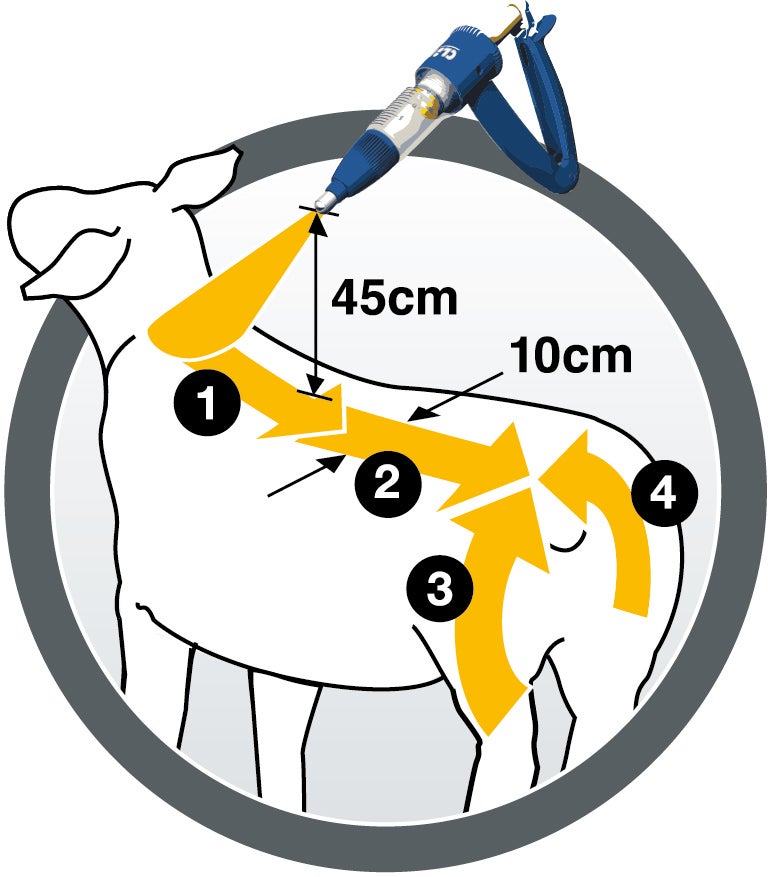 CLiK Portfolio Product Application:
Click here to find out about how to apply Crovect