Farm protection quarantine dose
All sheep coming on to the farm are a risk and should be yarded and treated on arrival. This includes both incoming stock and stock coming back on to the farm from a different holding. There are five elements to quarantine treatments.
Yard or house animals on arrival to stop them dropping any worm eggs on pasture.
Choose at least one of the newest groups of wormer to treat - eg Zolvix™ (4-AD).
Weigh sheep, calibrate equipment and make sure sheep are drenched correctly. A scab treatment can also be used at this time.
Continue to hold off from pasture for 24-48 hours to allow the treatment to work.
Turn out on to dirty pasture – pasture that has carried sheep this season. In addition, a treatment for scab is also advised and SCOPS advises two wormers to be used. For instance if using Dectomax™ for scab control this would also act as a second wormer dose in conjunction with Zolvix™.
Sustainable worm control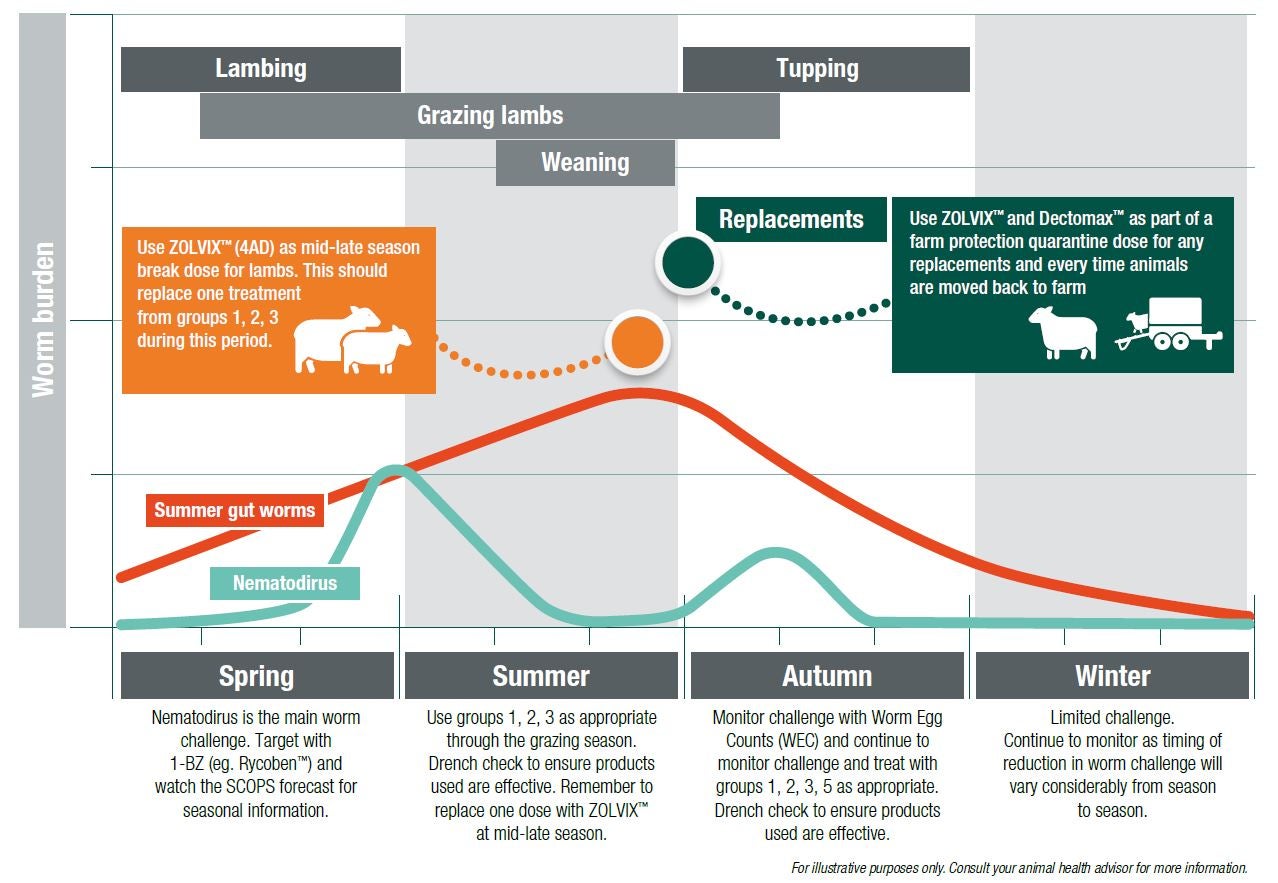 Protect your sheep, use Zolvix for all incoming stock
PM-UK-19-0468